Saturday, October 28th, 2023 - 6:30pm EST
At Teatro Grattacielo, we are driven by a fundamental mission: to promote and preserve the performances of rare operatic masterpieces. This season, we are thrilled to align ourselves with the global celebration of the 100th anniversary of the birth of the legendary soprano, Maria Callas. These momentous celebrations are graciously supported by UNESCO.
We invite you to embark on a journey into history as we revive the remarkable opera, La Vestale, composed by Gaspare Spontini. This particular opera holds special significance in Callas' career, as she mesmerized audiences during its performance on Teatro Alla Scala's opening night in 1954, brilliantly directed by the renowned Italian film director Luchino Visconti, has only graced the stage of the Metropolitan Opera once, way back in 1926.
Now, almost a century later, Teatro Grattacielo proudly brings the historic 1954 version of La Vestale back to the vibrant city of New York.
​LOCATION
Gerald Lynch Theater, 524 W 59th St, New York, NY 10019
TICKETS
Ticket sales start on July 1st, 2023
MUSIC BY
Gaspare Spontini
LIBRETTO BY
Étienne de Jouy
​ITALIAN TRANSLATION BY
Giovanni Schmidt
​SUNG IN ITALIAN WITH ENGLISH SUPERTITLES
DESCRIPTION OF PERFORMANCE
Concert Semi-Staged
UNDER THE AUSPICES OF
Consulate General of Greece New York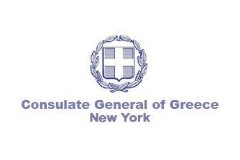 ​RUN TIME
Approximately 2 hours and 30 minutes, includes a 30-minute intermission
​——————————————————————————————————
CREATIVE TEAM

CHRISTIAN CAPOCACCIA | Conductor
STEFANOS KORONEOS | Director
JASON TRAMM | Chorus Master
FRANCISCO MIRANDA | Assistant Conductor
LYDIA VENIERI | Multidisciplinary Artist | Multidisciplinary Artwork & Costumes
MATTHEW DEINHART | Lighting Designer
VAIBHAVI DEO | Visual Effects Designer*
ROZINA VAVETSI & MICHAEL HOSENFELD | Visual Effects Supervisors **
ANGELA HUFF | Costume Designer and Costumes Construction
FRANCISCO MRANDA | Supertitles
LILY TIGER MORENO | Makeup
ALLA MILCHTEIN | Rehearsal pianist
STEFANO DE PEPPO | Italian Diction Coach
RICARDO MONGE | Poster designer
* New York Tech alumni
** New York Tech faculty, Digital Art and Design Department.
​——————————————————————————————————
​CAST
INDRA THOMAS | Giulia
THOMAS KINCH | Licinio
TAHANEE ALUWIHARE | La Gran Vestale
KYLE OLIVER | Cinna
ERIC LINDSEY | Il Sommo Sacerdote
RICK AGSTER | Un Aruspice
HYUNSOON KIM | Un Console
​COVER & SECOND CASTS
VICTORIA DAVIS | Giulia
SHANLEY HORVITZ | La Gran Vestale
SAMUEL WHITE | Licinio
MELINA JAHARIS | La Gran Vestale*
HYUNSOON KIM | Cinna
JOHNWON CHOI | Il Sommo Sacerdote
BRYAN ALVARADO | Un Console
​——————————————————————————————————
​CHORUS
SOPRANOS
Natasha Scheuble, Stephanie Rivero, Duqingna, Courtney San Martin, Colleen Kinderman, Pam Palmieri, Curtlyn Ifill*, Isabella Lubczenko*, Eiloj Peralta*, Juliet Cama*, Eva Papazian*
MEZZOS
Olivia Ottinger, Artemisia LeFay, Mary Kathryn Monday, Olivia Currier, Jennifer Pade, Tsehai Marsen*, Nia Jimenez*, Katherine Ahrens*, Megan Golemi*, Maia Ciarapica*
TENORS
Pedro Barrera, Adam Goldstein, Rider Foster, Dante Zuccaro, Andres Meija*, Otto Reddy*, Vincenzo Lombardo*, Adam Jaggernauth*, Joan Nava*
BASSES
Bryan McClary, Steven Kirby, Brian J. Alvarado, Christian Arencibia, Bert Boone, Daniel Duran*, Alvan Chowdury*, Jaden Poonai*, Joshua Soto*, Aaron Peralta*
* students of Frank Sinatra School of the Arts
——————————————————————————————————
PRODUCTION TEAM
KRYSTEL JUVET | Production Manager
SASHA GUTTIEREZ | Stage Manager
JACQUELYN DOWNEY | Communications and Production Intern
A Note from Multidisciplinary Artist Lydia Venieri
My work emphasizes symbols, highlighting a backstage scene. In the visual aspect of the opera, beyond the coordination of music and direction, through imagery, I channel a mystical sensuality that exudes from the Rome of the Vestale era itself. Beyond the barbaric triumph of the masculine empire, which most operas deal with, in Vestale, there is the subtle power of shadows. A secret hierarchy that governs society through invisible threads rooted in religious precepts. Vestale determines destinies through marriages and sacrifices, punishments and excommunications. By negating the inner self, it annihilates consciousness, defining the fate of people by turning them into pawns.
Julia, without rebelling or reacting, or even seeking a trace of free will, passion, or justice, possesses a genuine innocence that nullifies the gruesome reality surrounding her. Her passivity in accepting the role of a victim sets her apart from the perpetrators; she does not belong to the world to which she does not succumb. The contrast between these two forces, truth and falsehood, is disruptive. There is no divine element in the story, but rather a political one: instead of entering an inappropriate marriage, Julia would be executed, and her property would go to the temple. The poor lover, now a hero and a popular symbol, threatens a military coup. Thus, love triumphed, or perhaps simply common interest.
The colors and clothing are inspired by the austere simplicity of Byzantine icons since Vestale carries the mournful and muted sexuality of early Christianity. The priesthood and the army wear costumes that correspond to the roles they play, suspending the human element. The symbols of secret brotherhoods, chambers, and labyrinths emphasize the faceless element of fear, anxiety, and the threat of an entirely unhappy society. Only Julia stands both earthly and ethereal, natural and true, without symbolic adornments, riddles, or insignia, with the nakedness of truth.