On June 4 and 5, New York Tech students, faculty, and staff joined in the production of Teatro Grattacielo's Giulietta e Romeo in Battery Park City's Robert F. Wagner Jr. Park. The outdoor operatic performance featured a 30-piece orchestra and a 30-member chorus, as well as multimedia imagery and animation backdrops created and rendered by students and faculty. The high-tech scenery accentuated Wagner Park's architectural structure, with the Hudson River waterfront and Statue of Liberty as backdrops.
Brett Ciranni, a digital art and design student who developed the initial 2-dimensional designs and 3-D applications using Maya, described his role in depth: "I modeled out the flowers, did UV projection and texturing, working with several deformers. After modeling out the shapes, I remodeled and adjusted them based on feedback. To be honest, the flowers were remodeled several times. After modeling, I work with blended shapes to provide a gradual transition between the three stages of the flower: bud, bloom, and wilt. From here, timing is key, so I worked to figure out the timing over 43,200 frames with those transition animations from each stage of the flower along with the flower sway and rest when needed. I then adjusted color corrections for the wilting phase, so the flowers turn a brown color to emphasize their death. After this, I will then be responsible for rendering the animation in the lab, ensuring that the timing is correct, naming conventions are as stated, and then deliver the files."
Ciranni noted the many lessons learned on the project, including working with faculty to troubleshoot applications that weren't working or had bugs and managing his time between finals and the project's timeline. "I learned a lot that I previously hadn't done," he said. "I learned that experimentation is key. I used to get really upset when things failed to work, but this production has made me grateful for when things do work, so it allowed for a change of mindset."
Melissa Montero Fulcar, a second-year M.F.A. in Digital Art and Design student charged with creating the textures and look of the petals for the flower animations projected during the play, also appreciated the time she spent on the project: "It let me experience what it was like working on a real project in New York City, while dealing with a tight timeline and time management, and working with really talented people who I learned a lot from."
"The hands-on multimedia experience allowed students to explore the applications of digital art, design, and film in various formats and venues, like an opera performance. It was a complex, multifaceted project that exposed our students to real-world challenges, demanding technicalities, and tight deadlines," said Vavetsi. "But the reward and pride of seeing their work as part of a classic opera, projected on an iconic venue with the view of the Statue of Liberty, is priceless."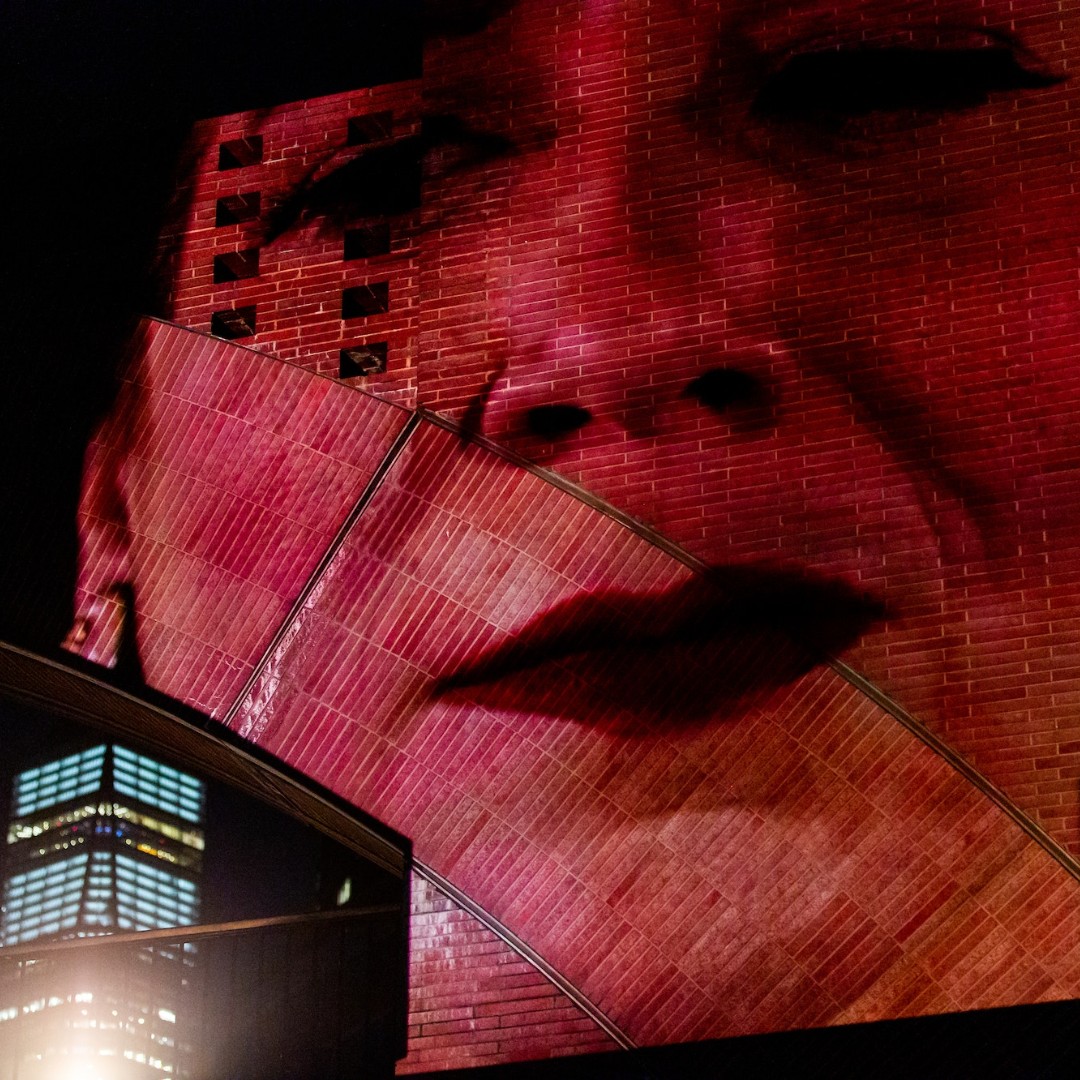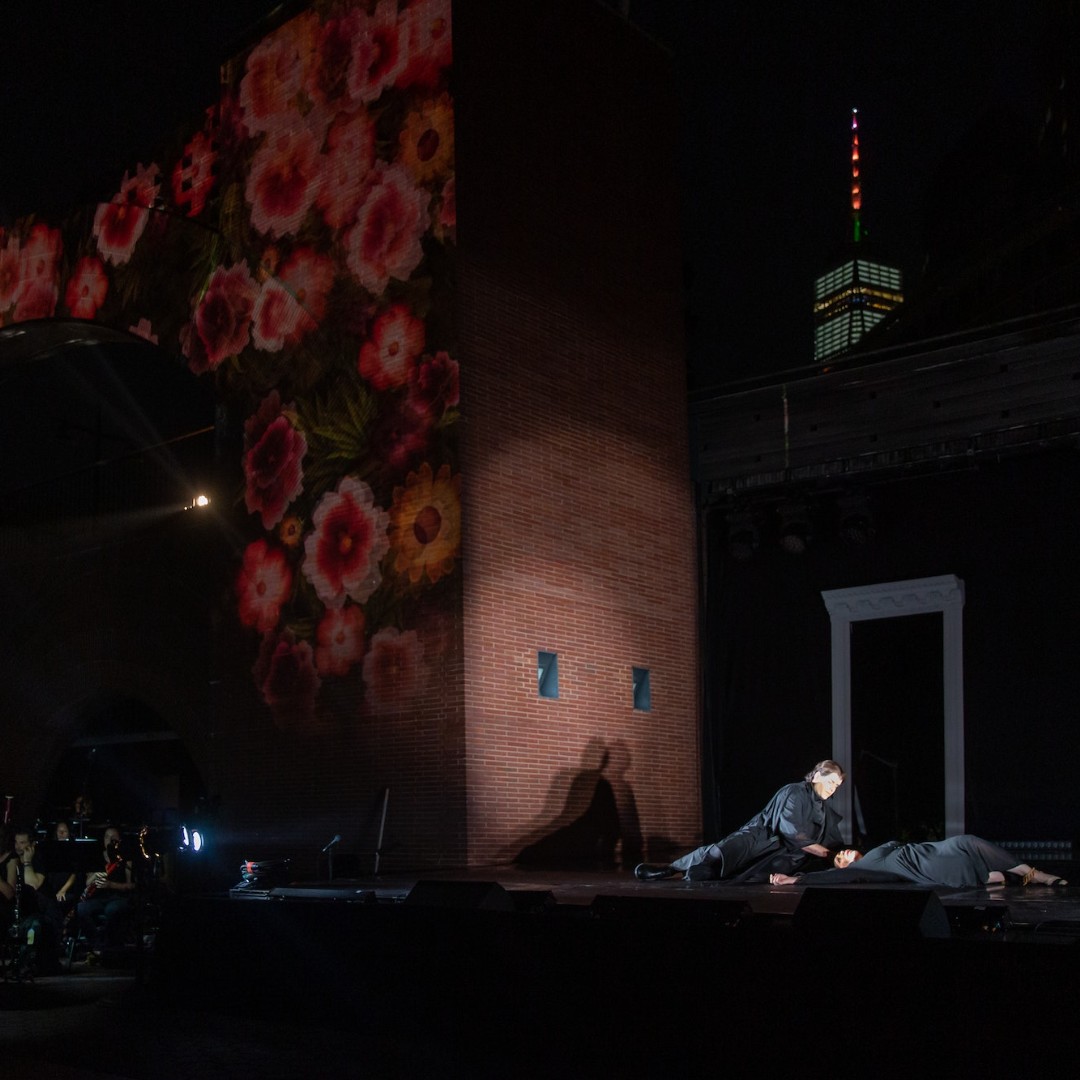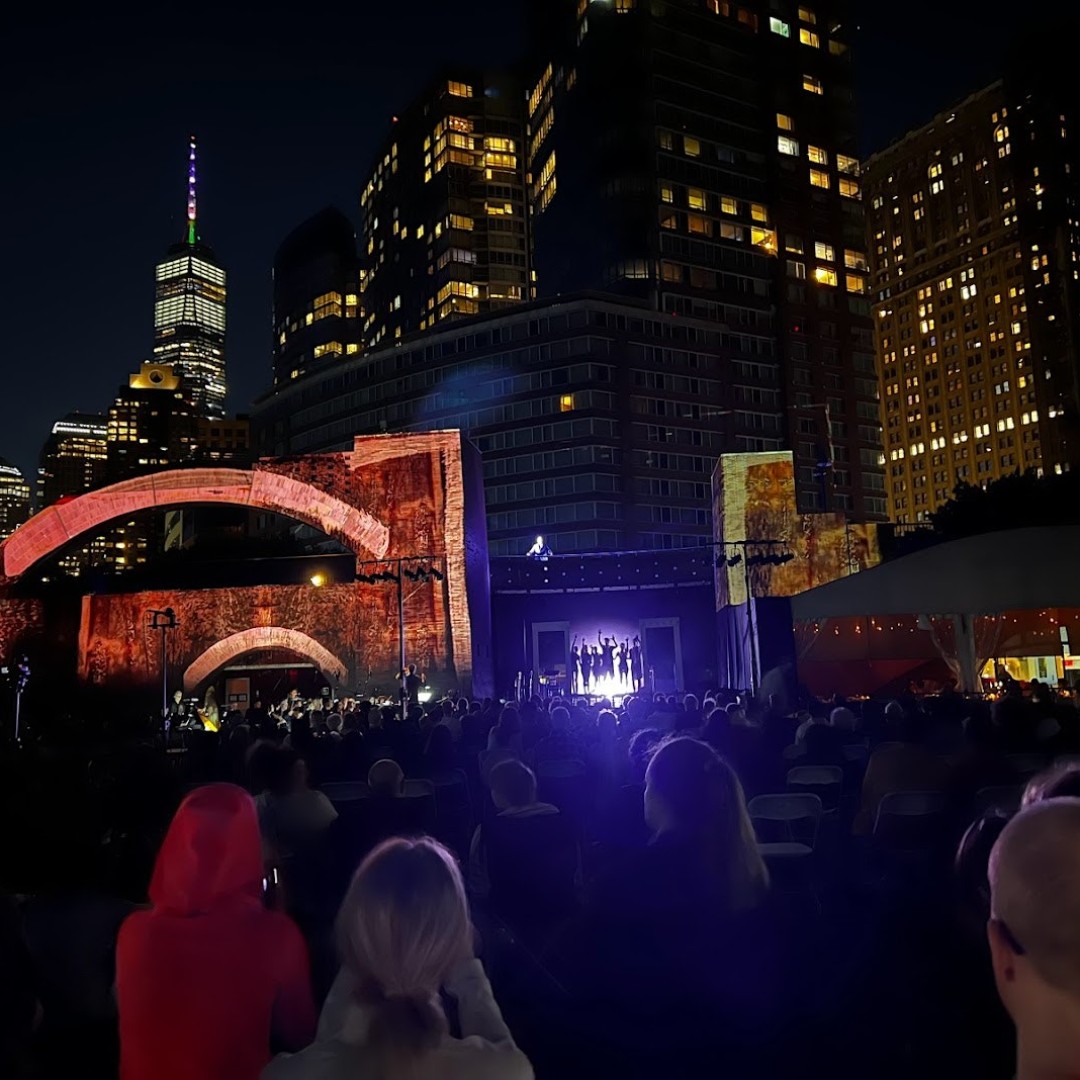 Department of Digital Art and Design Chair Rozina Vavetsi, at the encouragement of New York Tech Chief Architect and Vice President Suzanne Musho and School of Architecture and Design Dean Maria Perbellini, led a team of faculty and students, who collaborated with Koroneos and projection designer Camilla Tassi to meet the aesthetic and technical requirements of the digital production.
Visiting Assistant Professor Anila Jaho oversaw the students' many contributions to the digital design and 3-D animation portion of the project, while Associate Professor Michael Hosenfeld worked with design students at Mediapro studios in New York City Green to acquire green screen footage of Giulietta e Romeo. The 3-D animation and the digitally altered footage they created will be projected onto the backdrop of the architectural structure at the Robert F. Wagner Park as the actors perform on stage in real time.
"Our talented Digital Art and Design students contributed to an innovative scenografic idea for the stage and went through the unique experiential process of design, editing, and real implementation, of intersecting digital animation technologies with an operatic repertoire, multimedia, and interdisciplinary arts while creatively enhancing the spectacular location and suggestive architectural setting," noted Perbellini. "The result was impressive…just spectacular! I can say so, as I am originally from Verona, home of Romeo e Gulietta!"
Musho shares her appreciation and optimism, "Our students have exclaimed their resilience through an unprecedented time. Being a part of the stunning performance of Guilietta e Romeo—working with a world leader in opera and theater Teatro Grattacielo, collaborating with international media firm Mediapro, joining the cultural community partner Battery Park City Authority, and seeing their work on the big stage at the tip of Manhattan—will be one of the many joyful experiences ahead for our students, as we emerge from this crisis. Grab a blanket and join us on June 4 and 5!"
Source: New York Tech News
By Bobbie Dell'Aquilo