Teatro Grattacielo proudly presents Pietro Mascagni's romantic comedy masterpiece L'amico Fritz.
L'amico Fritz is an opera in three acts by Pietro Mascagni, premiered in 1891 from a libretto by P. Suardon , based on the French novel L'ami Fritz by Émile Erckmann and Pierre-Alexandre Chatrian.
In a letter to his publisher Sonzogno, Mascagni had expressed his dedication to this less dramatically inclined, yet highly evocative and truly human opera stating, "What fresh and simple music flows from my heart." Despite its simplistic theatrical life and understandable musicality, he disagreed with critics who faulted the opera for its uncomplicated structure and its portrayal of relatable emotions. Mascagni is often called a "one-opera man," however as this opera proves, he was no such thing. While his first opera, the acclaimed one-act Cavalleria Rusticana, has now become Mascagni's main achievement, his second opera L'Amico Fritz stands apart as the lighter representative of 19th century, verismo dramatics. The opera mixes the Italian trends of comic, "opera buffo" and captivating "opera seria," with the schmaltzy clichés of rustic French life and German domestic bliss, making for an entertaining, yet thought-provoking work.
​EXTRA CHORUS
OLIVIA MANNA, mezzosoprano
SOPHIA DAVIS, mezzosoprano
​MELISSA FUTCH | Stage Manager
PAVEL SULIANDZIGA | Assistant Stage Manager
FRANCISCO MIRANDA | Subtitles
GERARD GARZA | Programs & Marketing
OFELIA TREVINO & ASHLEIGH AYRES | Production Managers
MAGGIE HINTON | Assistant to Artistic Director
​RODRIGO ILIZALITURRI | Assistant Conductor
SPECIAL THANKS: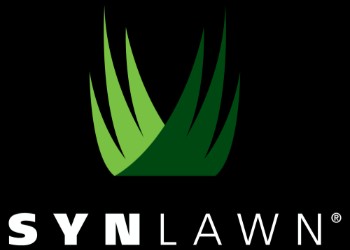 TEATRO GRATTACIELO COVID-19 SAFETY PLAN
In order to ensure the safety of audience members, staff, and artists Teatro Grattacielo will implement new health and safety measures. Protocols are subject to change should additional guidance become available from government or public health officials.
Teatro Grattacielo will observe all New York State guidelines immediate to the time of the performance.

AUDIENCE PROTOCOLS
VACCINATED AND TESTED: Attendees must present either digital or physical proof of full COVID-19 vaccination
MASKING: Guests will be asked to wear a mask throughout the building and in performance.
Security staff will assist with enforcing health standards.
Teatro Grattacielo reserves the right to request that any visitors who do not follow
these protocols leave the premises.
ADDITIONAL
Please note upon your arrival that you should be prepared to present your physical or digital vaccination card or app during the check-in process at the venue.
Face coverings must be worn such that:
- the mouth and nose are fully covered,
- the face covering fits snugly against the sides of the face so there are no gaps between the
mask and face,
- the face covering is secured to the face and will not slip.
PLEASE DO NOT ATTEND IF YOU EXPERIENCE ANY OF THE FOLLOWING SYMPTOMS:
People with COVID-19 have had a wide range of symptoms reported – ranging from mild
symptoms to severe illness. Symptoms may appear 2-14 days after exposure to the virus.
Anyone can have mild to severe symptoms. People with these symptoms may have COVID-19:
- Fever or chills
- Cough
- Shortness of breath or difficulty breathing
- Fatigue
- Muscle or body aches
- Headache
- New loss of taste or smells
- Sore throat
- Congestion or runny nose
- Nausea or vomiting.